When creating YouTube and Facebook video we work at integrating it into your advertising plan to drive profitable and proven results.
In the hands of the average user, it's a waste of money that pulls in little to NO ROI. But in the hands of Mongoose Films we help you craft your message and target your specific audience making it one of the most powerful forms of advertising in history.
Did you know that YouTube, Google and Facebook allow you to advertise to married males, who live in the 32821 zip code, with a home value of $250,000, children in the house, and a net worth of $150,000.  Yes, just like that!  You can quickly target your audience, and immediately begin seeing results.
(above) A social media spot we created for a local hobby store.
Brands BIG and SMALL
WE'VE WORKED WITH THEM ALL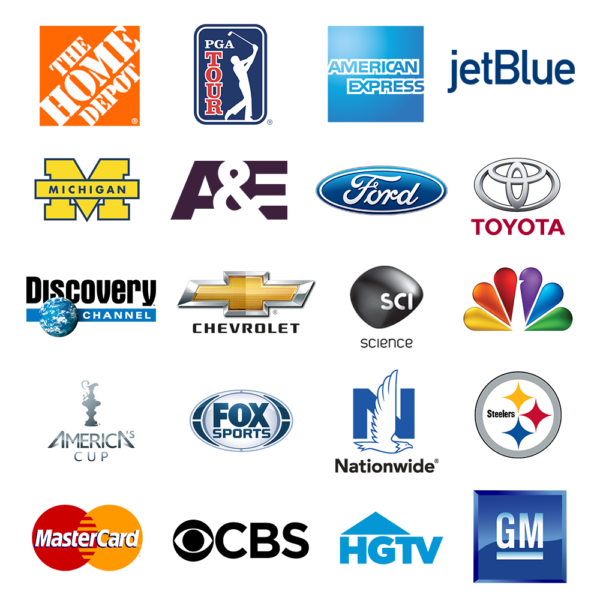 WHAT WE MANAGE WITH YOUR ACCOUNT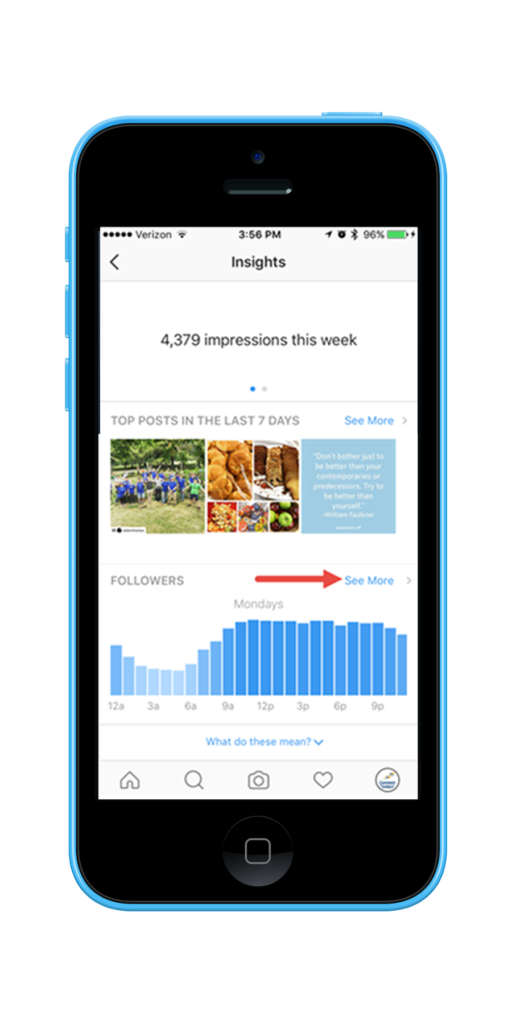 WHAT ARE YOU LOOKING TO DO?
INTRODUCING YOUR NEW SOCIAL MEDIA ADVERTISING TEAM
This is your main point of contact. They are the expert in Facebook and Google advertising. They will oversee all aspects of your campaign. From creating targeted ads to account management. 
The brains behind your words, your content, your vision. Using lead generation, targeted emailings and well written articles. They capture your audience and help create great ROI. 
Once we script your campaign and come up with a direction for the video. Your Creative Director takes those words and creates a visual masterpiece that makes your brand stand out. 
Once the Creative Director has captured all the footage for the video or put together the photos for the campaign, it heads to our editors and graphic artist to compile it into a finished product. 
Once the campaign has been started, it's time for the sacred "Guru" to take the data, analize it, so as to maximize your ROI and make sure that your target audience is engaged with the campaign.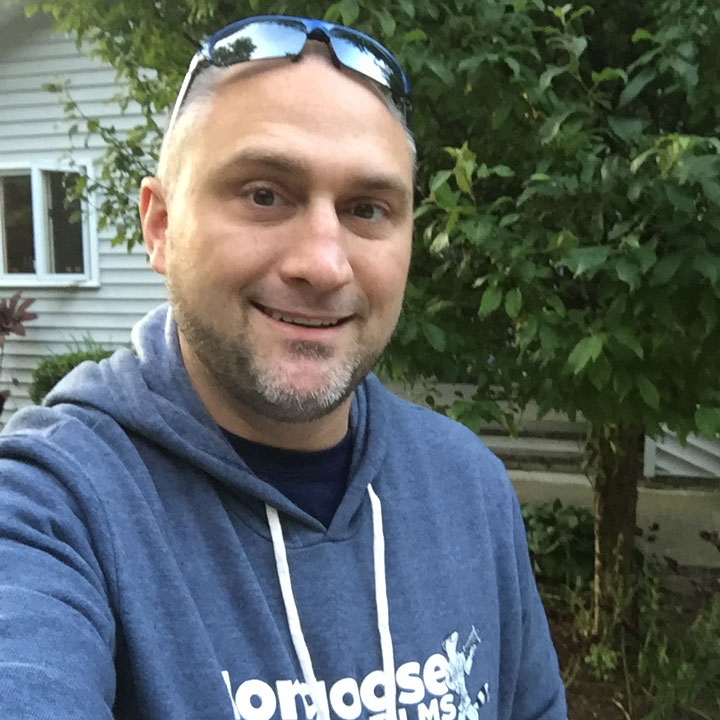 John Bujak
Creative Director
& CEO
Award-winning producer, director, director of photography, writer, and editor who has worked in television and film for over 18 years. Creator of six television series. Has worked all around the world for clients producing and filming everything from Reality shows, Docu-Dramas, The Super Bowl, Coal Mines and even concept cars for Ford and GM.
Vanilla Ice Cream….Soft Serve….in a cone. If I had to choose something else that isn't a dessert, I would go with Mongolian BBQ with a little bit of spice.
I love series when it comes to movies…"Back to The Future" – "Star Wars" etc… But I also love "Singin' in the Rain" & "Casablanca". Nothing scary for me. Which is the exact opposite of my wife. haha
Outside of spending time with my wife Jill, my kids Jackson and Annie, and our two Golden Retrievers, I love playing video games. Any Zelda game is far and away my favorite genre or Final Fantasy. On top of that I have also taken up wood working and creating furniture. Throughout the year my family and I can often be found Kayaking, camping or hiking.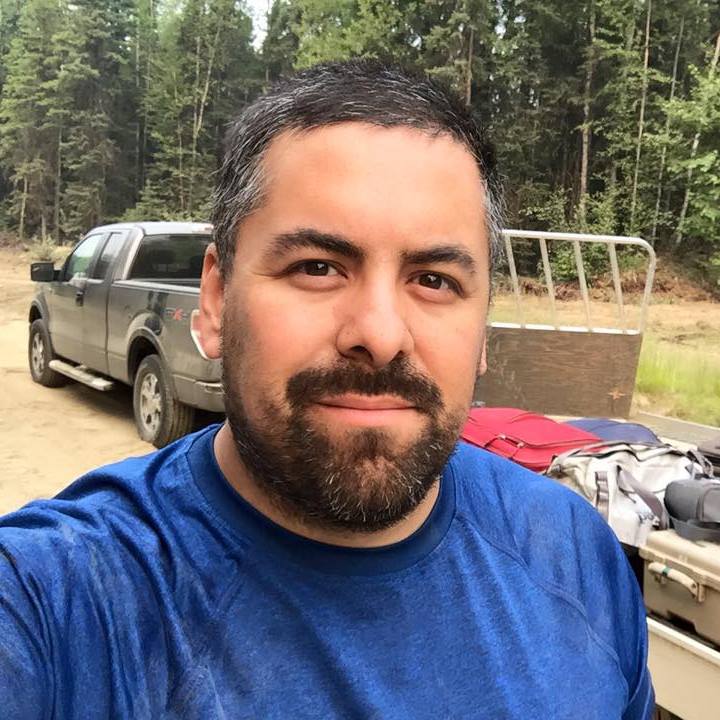 Derly Mejia
Director of Photography | Editor | Sound Mixer
From New York to Detroit and Seattle, Derly has over 15 years' experience working in all areas of the entertainment industry all over the country. His vast array of skills include Producing, Directing, Editing, Sound, Graphics Design and Acting. This has allowed him to bring his unique insight and skill set to all aspects of production.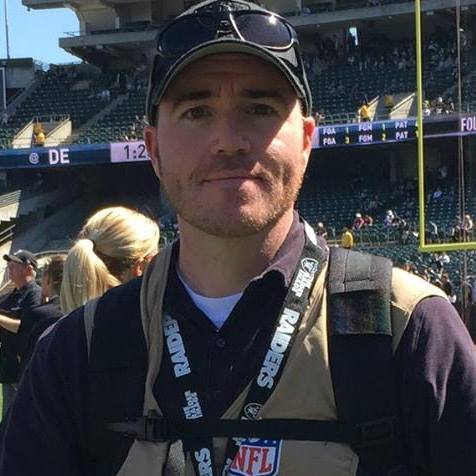 Shaun Horrigan
Director of Photography | Producer | Editor
Shaun Horrigan is a multimedia storyteller with 18-plus years of experience creating content for video productions, TV and the web. His professional endeavors include work for high-profile companies, including NFL Network, Ford Racing, the National Football League's Buffalo Bills and Major League Baseball's Detroit Tigers.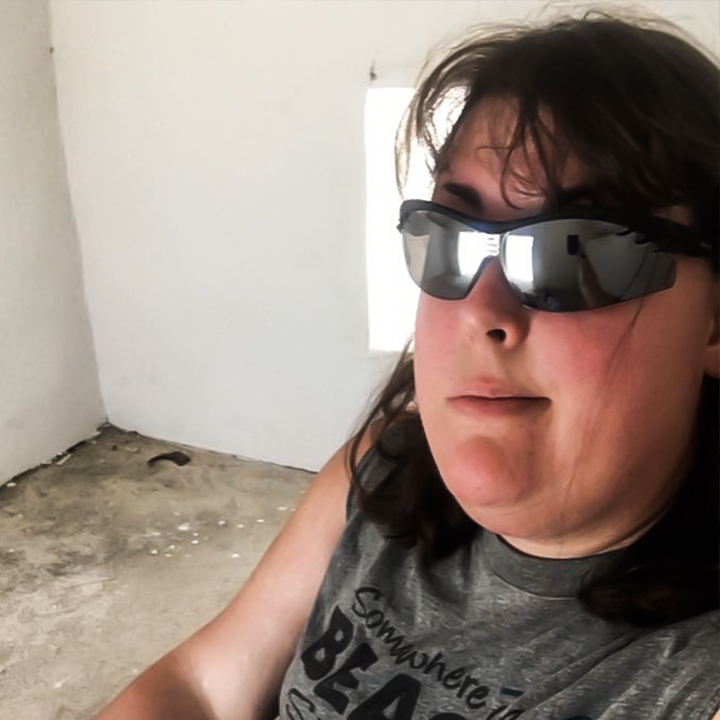 Amanda Robinson
Director of Photography | Producer | Lead Editor
Amanda has almost two decades experience in the film and television industry, starting her career by covering over 200 live events, producing commercials and branding films for multiple fortune 500 companies and small businesses alike. Amanda is co-creator and producer of "Fish 'N' Trips" which airs weekly on the World Fishing Network.

Mongoose Films is a Metro Detroit Michigan based team of filmmakers and news photographers, who live, eat, and sleep digital media production. Our passion is storytelling.  Every customer has a story that needs to be told. Whether it's about their brand, business, an event, training, or a press release.   Our team knows how to capture the story in a way that is compelling, relevant and engaging.
We serve but are not limited to Michigan.  We also shoot nationally and internationally. The Mongoose team consists of creative concept developers, producers, videographers, 360 shooters, editors, after effects specialists, and 3D Animators.
When working with a client, we know what questions to ask in order to get a clear understanding of the film that needs to be created based on our customer's vision, message and the desired ROI results. This is what we do for every client, every time.
How do we do it?  We love what we do!  We are Detroiters, we believe in digging deep, working hard, and earning your business by delivering results.
So what's your story?  Let our team help you tell your story – a story that will touch, move and inspire your customers about your brand. That's what we do!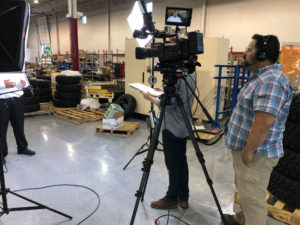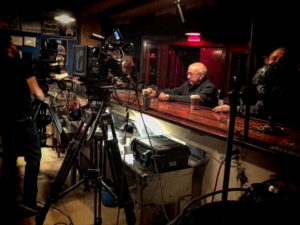 Step 1: Pre-Production and Development
What happens after you call or email us?
The Introduction: 
First, we get together for coffee, tea, maybe a craft beer?  Your team, our team – we listen to you so we can learn what makes your story unique.
We begin to know your company and you, we listen to your values, goals and idea. We help find your voice and your message.
We ask you a lot of questions during our introduction. That way the video solution we recommend will meet your goals. Communication is the most important aspect of our relationship. Our number one priority is producing a video that visually shows your company's personality, brand, and purpose.
Creative Strategy: The How, The Where, The When
After our discovery phase, we develop a written plan based on everything we learned from you. We produce multiple ideas, have ongoing conversations with you, and then refine and polish the work until a clear direction emerges.
Style Boards: The Peek Into The Production
Ready for a peek into what your end video will look like? At this stage, we create style boards to present the ideas and give you a close-up look and feel for the video production piece.
Storyboard, Story Reel, and Script: The Technical Run-Through
It's time for a dress rehearsal! Our detailed storyboards, full script, and story reel will define the key moments of the story and establish the composition and motion of the video. Because you'll have a full written narrative of the video production, you'll see the story arc of the video. This is our opportunity to finalize the feel and make any tweaks or changes needed to make this video stellar.
Now that we've established a firm connection and have created an outline of an incredible video that perfectly mirrors your company values and goals, it's time to get down to work.
Coordination of Video Production:
Locations, talent, crew, equipment — these details are all organized and ironed out to prep for the big day of the first shoot!
Production Days:
Now the fun really begins as we orchestrate all the elements in front of and behind the camera. We capture the original footage, and begin the exciting days of shooting.
Visual Asset Production:
If your video needs animation instead of 'live shooting', this is where your 3D and 2D elements are designed, modeled, animated, composited, and rendered.
Audio Asset Production:
Everything audio is chosen. We either use original music, or find a stock option that suits your video. If needed, narration tracks are recorded.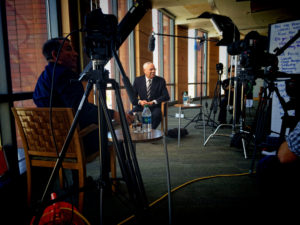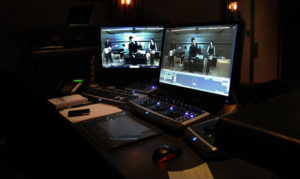 Now that we have all the raw materials, we go to work looking through hours of film and animation production, carefully choosing every -second. We splice them together, adding each asset layer and then unveil your first full rough draft of the video production. You give us feedback and critiques, and we go to work again. (There are generally 3 rounds of this editing process.)
Color Correction:
Footage and rendered assets get polished, brightened, and colored to precisely match the tone of the video project.
Sound Mixing and Mastering:
Our audio techs mix and master all audio to be clear, and level. Basically, we make sure that the audio sounds as amazing as the film looks.
Digital Master:
The final high quality master of the final project…Our video production team finishes the mastering to a high resolution file and wraps up the project.
Stage 4: Distribution, Assessment, Measurement
Because our teams places such a high value on the value of our production, we don't leave you in the lurch when it comes time to present. We believe that it's not just about creating the content but also about delivering it in the right way. So, we help you release your video on whatever platforms you need it.
Launch:
We provide encoded delivery through the web, on your mobile phone, tablet, DVD, Blu-ray — however you want it, we've got you covered. You are now officially ready to present your video to the world!
Or whoever it is you are producing for, anyway.
Leverage Distribution:
We can help you assess additional ways you can use the content developed for your video. Email marketing, social, and even print marketing are fantastic ways to spread the word about your new video production piece. The goal is to extend the reach of your story and get the maximum return on your video production investment.
Measurement:
Now that your video production launched and distributed, you need to know – did it work? Did we meet the goals outlined in the Discovery Phase? An often overlooked phase, this helps inform continued distribution on what worked best, refining future efforts.
Our creative team is excited to sit down with you and find a targeted way to produce a sophisticated, high-quality video for you and your business. We value your brand image and voice as much as you do, and we love working with clients who are willing to dig deep into their company culture and create a video that exemplifies their vision, values, and purpose.
That's what we do. Ready to schedule our coffee date?