CORPORATE EVENT VIDEOGRAPHY
When covering a live event, we understand how important it is to get your message to your audiences, team members, share holders and future clients. That is why Mongoose Films in Detroit uses the latest technology available in lighting, audio and video to assist in creating live events for our clients that leave a lasting impression on their audiences.
We have covered 100's of corporate events, festivals, trade show booths, charity events and more. Our years of experience in the live event space along with a dedicated and supportive staff make us the premier choice for your next event in Detroit, Chicago, Cleveland and beyond.
We can record your event to be edited at a later date, stream it worldwide or even playback the day of.
Live event webcasting is ideal for events where timing and interactivity are of the essence.
We also offer Live Video Mix, Live To screen solution, Same Day Edit (SDE), and Live Recording to ProRes.
Photography is an excellent way to add greater value to your event & capture everything as it happens.
Our creative team has worked in a array of corporate functions, fundraisers, trade shows, & even private parties.
Our team can help you design the entire look of your event, from stages, lights, planning and even the venue.
Conveying your message to your audience
Multi-Camera Event Production

For projects such as concerts, corporate conferences, or live events where a single camera isn't enough, a multi-cam production is the answer. It's like a live television studio & control room on wheels.  Multicam Event Production is adaptable to meet almost any situation; whether it's to record a live performance or to help the live audience see the action more clearly by using multiple cameras to project magnified images onto a large screen.
Benefits of Multicam Production:
Mobile: A fully-functional TV studio that can travel virtually anywhere.
Instant Results: What you see is what you get. While you can still make changes with editing, switching live gives you instant results while you're recording.
Lower Editing Costs: Since all of the camera angles, switching and pacing are completed during the production, editing is just for touchups.
Distinction: Nothing compares to the look, energy and excitement of a live-captured production.
Corporate Conference & Event Coverage

Allow us to capture your next corporate conference to make sure that your message lives on past the event itself. Large events only happen once, so make sure they are captured for anyone who was not able to attend, or for those who want to re-live the experience again at a later date – whether it is the entire conference, important breakout sessions, or guest keynote speakers, we can provide you with archive data files which can be stored on USB, DVD, intranet, or the world wide web.  It's not only a great option for associates who could not attend, but also for new-hires after the conference takes place.
Live Corporate Video Production

There is no better way to capture the excitement and energy of a live event than with a multiple camera package. Want to give your event the look and feel of a national broadcast? Allow us to add an optional 18 foot jib, Stedicam operators, dollies or even produce pre-made videos to be played during key segments of the presenters speeches. From video to audio we can help capture all the moments and presentations you can dream up. Our videos can even be projected live on screens or LED TVs during the show to help the audience make sure they never miss the action. We can record to DVD or Blu-Ray for distribution, and it can be webcast live for a world-wide audience.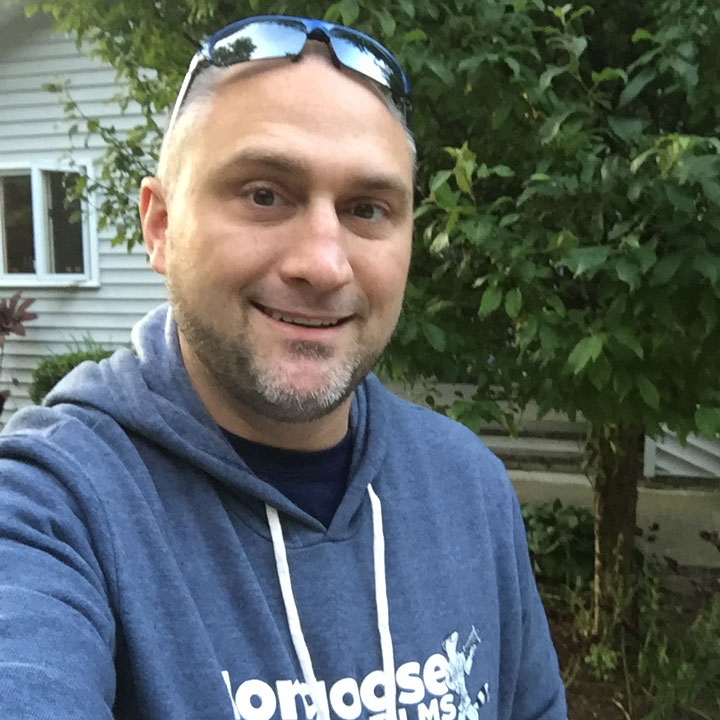 John Bujak
Creative Director
& CEO
Award-winning producer, director, director of photography, writer, and editor who has worked in television and film for over 18 years. Creator of six television series. Has worked all around the world for clients producing and filming everything from Reality shows, Docu-Dramas, The Super Bowl, Coal Mines and even concept cars for Ford and GM.
Vanilla Ice Cream….Soft Serve….in a cone. If I had to choose something else that isn't a dessert, I would go with Mongolian BBQ with a little bit of spice.
I love series when it comes to movies…"Back to The Future" – "Star Wars" etc… But I also love "Singin' in the Rain" & "Casablanca". Nothing scary for me. Which is the exact opposite of my wife. haha
Outside of spending time with my wife Jill, my kids Jackson and Annie, and our two Golden Retrievers, I love playing video games. Any Zelda game is far and away my favorite genre or Final Fantasy. On top of that I have also taken up wood working and creating furniture. Throughout the year my family and I can often be found Kayaking, camping or hiking.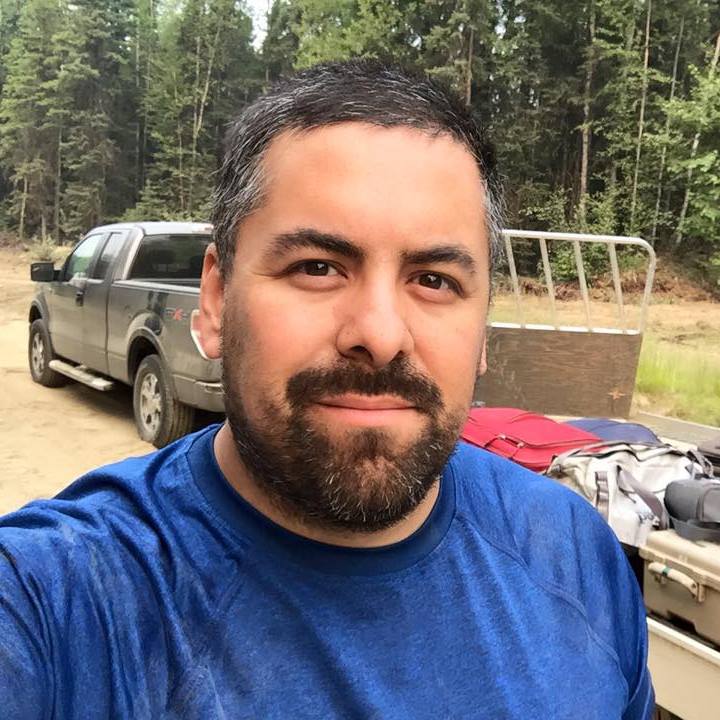 Derly Mejia
Director of Photography | Editor | Sound Mixer
From New York to Detroit and Seattle, Derly has over 15 years' experience working in all areas of the entertainment industry all over the country. His vast array of skills include Producing, Directing, Editing, Sound, Graphics Design and Acting. This has allowed him to bring his unique insight and skill set to all aspects of production.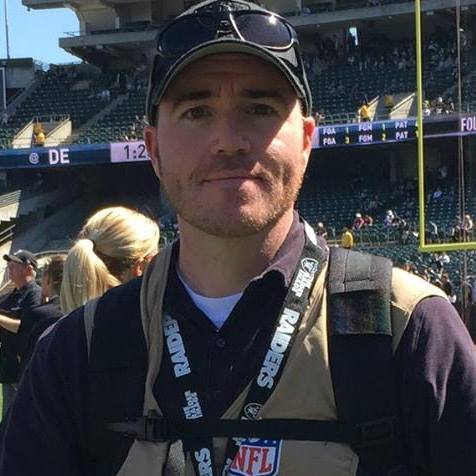 Shaun Horrigan
Director of Photography | Producer | Editor
Shaun Horrigan is a multimedia storyteller with 18-plus years of experience creating content for video productions, TV and the web. His professional endeavors include work for high-profile companies, including NFL Network, Ford Racing, the National Football League's Buffalo Bills and Major League Baseball's Detroit Tigers.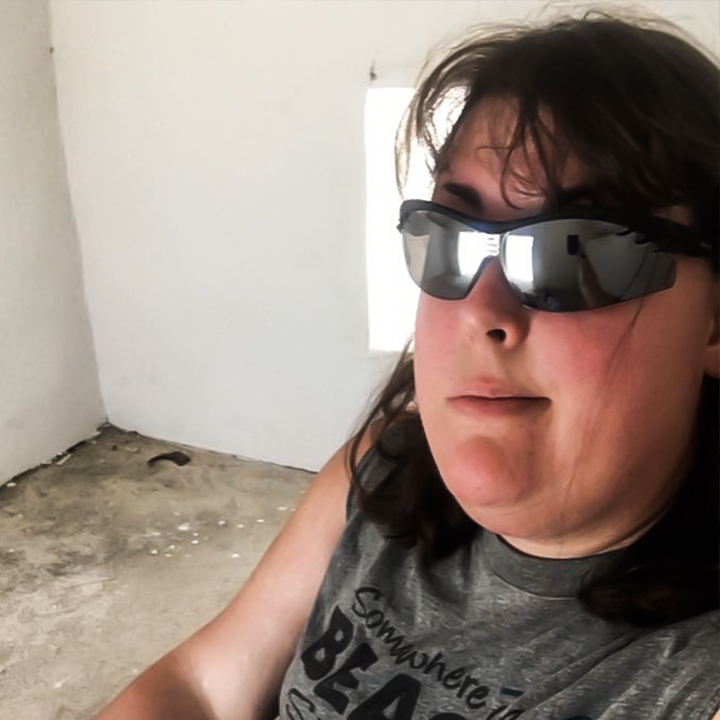 Amanda Robinson
Director of Photography | Producer | Lead Editor
Amanda has almost two decades experience in the film and television industry, starting her career by covering over 200 live events, producing commercials and branding films for multiple fortune 500 companies and small businesses alike. Amanda is co-creator and producer of "Fish 'N' Trips" which airs weekly on the World Fishing Network.