Looking for a team that has Produced, 
Shot, Edited & Sold series to networks?
We've been there, done that. 
As a full service video production company, we are extremely proud of the many projects we have worked on for all of our different clients.
Whether we are working alongside another production company creating episodes of "Building Off the Grid Alaska" on DIY, "Restoration Wild" on Animal Planet, "$1000 Home" on HGTV (to name a few) or working directly with the Network and their executive team creating another episode of "Fish 'N' Trips" on WFN, our creative team makes sure that our clients vision is exceeded.
Perhaps you just need a crew to help you shoot a sizzle reel, work a season as a Director of Photography, Audio Tech, Gaffer, Second Cam, First Assistant, Field Producer or anything else.  You can count on our experience to help make sure the stories are captured, compelling and done on budget.

(above) We Bought a School"

(above) WFN promo for our Show "Fish 'N' Trips"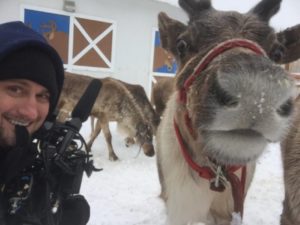 John Bujak – DP on "Building Off The Grid Alaska – DIY"
Creating compelling television is one of our passions.
Mongoose Films brings years of experience and know how to every broadcast video production we are a part of.  Our team can be found in Detroit, Cleveland, Chicago, Pittsburgh, Nashville, Atlanta and dozens of other cities helping bring our clients vision to reality.  From Directors of
One of the overriding principles of our company is great customer service.  We get to know each and every one of our clients immediately, helping you understand the production process.
Their are plenty of type of videos that fall under the umbrella name of Commercial Video Production.  Mongoose Films has worked with 100's of fortune 500 companies and small businesses to help drive their messages to their audience with video.  From Branding Films, Profile videos and more, let our expertise help make sure your vision is turned into reality.
We can assist you in all stages of production.
Whether you are looking for a video crew for a one day shoot for some pick-ups, a complete sizzle reel production, or even wanting the same crew for an entire season of a show that travels all over, we've done that.  Perhaps you only need one crew member or the entire team we can help by providing you with whatever your needs are, coast to coast. Our passion is television production, we love what we do.
What makes Mongoose Films different?
Let's say you need a sizzle reel shot for a network.  You've got three days to film, limited budget and a LOT to cover. When you hire our team, you're getting a group of professionals that works together to make sure no time is wasted and the stories you need told are captured. As a team we all work together helping each other with cameras, audio, lighting, DIT and more.  We work as a team and leave our egos behind.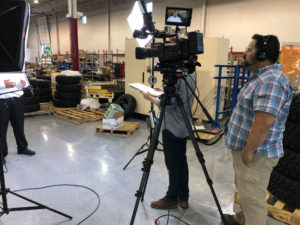 Crew Positions We Provide:
CAMERA

Director of Photography, Camera Op, First AC, Sony FS7's, C300's, Sony A7S ii's, Mark iii's, Drones and more.
SOUND

Audio Tech, Sound Mixer,
8 Channel Mixer/Recorder, Wireless Mics,
Boom Mics and more.

LIGHTING

Gaffer, Best Boy,
1 Ton Grip Truck, LEDs
Lite Panels, KinoFlo Divas,
Arri's, Jokers, and more.
PRODUCING

EP's, Field Producers, AP's,
Directors, Script Writing,
Editors, PrEditors,
PA's  and more.
"Fish 'N' Trips" – End of Episode 3
Video Cameras
(2) Sony FS7 Cameras w/Lens kit and Media
(2) Canon Mark iii's w/Lens kit and Media
(1) Sony A7Sii w/Lens kit and Media
Audio
(1) Sound Device Pre10t
(2) Tascam HS-P82 8
Lectrosonic Wireless Mics
Sennheiser Wireless Mics
Wireless Timecode & Hops
IFB's
Lighting
KinoFlo Divas
4ft 4 Bank Kinos
Lite Panels
LED soft Banks
Arri Kit
HMI's
Grip and Electrical
C-Stands
Apple Boxes
Extension Cords
Sand Bags
Add-Ons
Kessler Slider
Portable jib
Telepromopters
DJI Mavic
Have an Idea?
Are you an independent producer with an amazing show idea? Access to larger than life personalities? And most importantly a one of a kind story? We can help you develop your sizzle reel, one sheets, production bible and pitch.